Bulgarian Open Postponed!
2006-05-18
_________________
Bulgarian Open, the seventh tournament on the IRF Racketlon World Tour has been postponed by one week and will now be held 21-23 July.
The postponment was forced by a change of schedule done by the National Sports Academy, where the Bulgarian Open is taking place. On short notice they had to change dates for the university acceptance examinations.
Puzant Kassabian, who will be organising his third Bulgarian Open this year, apologizes for any inconveniences that this postponement may have caused and has told Racketlon.com that he will investigate ways to compensate those players who suffer financial loss due to the rescheduling.
More details regarding the tournament, including instructions on how to enter, is expected within shortly. (See previous reports from Bulgarian Open to get a flavour of this adventure waiting for you in Eastern Europe; 2004, 2005)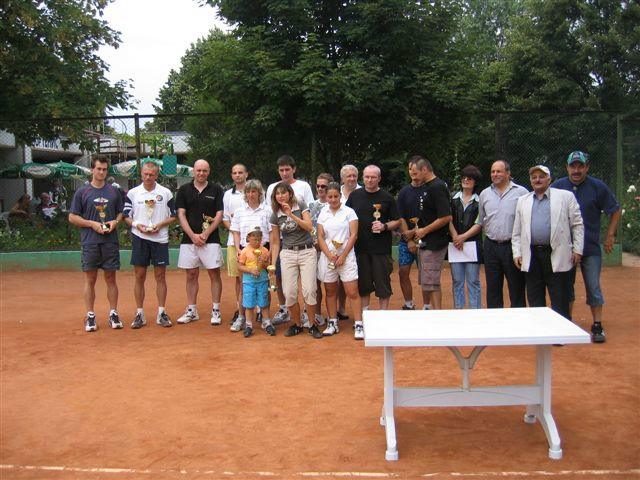 Bulgarian Open 2005. Some of the participants and the organiser Puzant Kassabian (in light jacket, second from the right).
photo: www.racketlon.at
Note, 2006-05-25: Bulgarian Open are now taking registrations on the Racketlon.com Entry Engine.
_________________________________