Chan in the lead
2006-05-26
_________________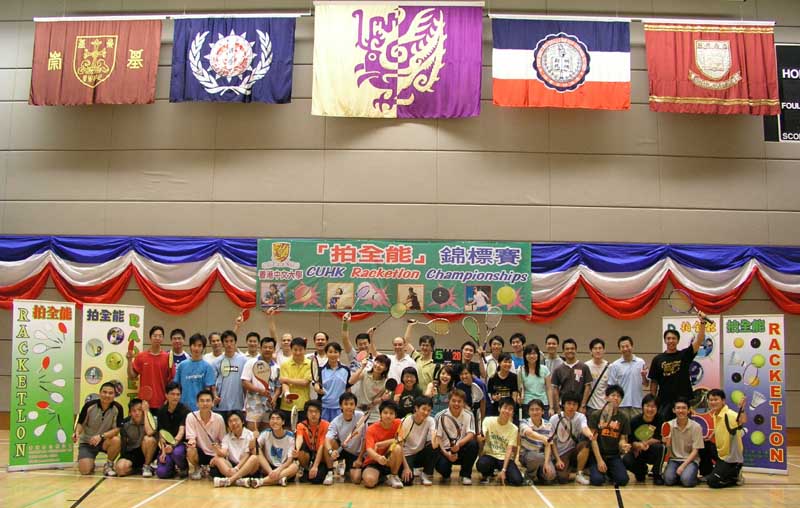 As the first Asian Racketlon tournament was held last weekend in Hong Kong, the organiser himself, Chi-Ming Chan, the President of the newly established Racketlon Federation of Hong Kong, China, came out on top together with Miss Hon Suet on the Ladies' side.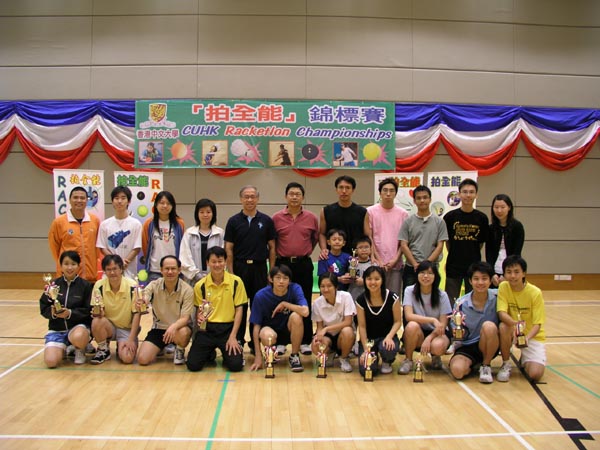 The winners.

The tournament, held at the Chinese University of Hong Kong, attracted a total of 36 players (15 staff (14 men and 1 woman) and 21 students (14 boys and 7 girls)).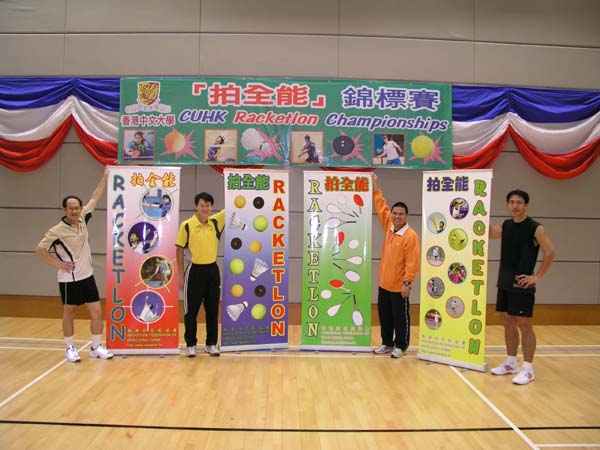 Hong Kong style Racketlon art.

Chan has also entered a team for the World Championships and himself entered the Elite Class - yet another indication of the fact that he seems to have prepared well during the last few months. (During the last World Champs in Vienna he lost in the second round of the Amateur Class.)

For more pictures from the event click this link.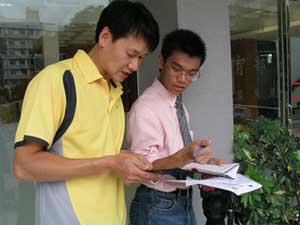 Tournament Director Chan (left) working out the details.

/H

P.S. The second racketlon event in Asia is coming up in Malaysia in two weeks time already! See their flashy homepage at: www.malaysiaracketlon.com

_________________________________