China Enters the Stage!
2006-05-09
_________________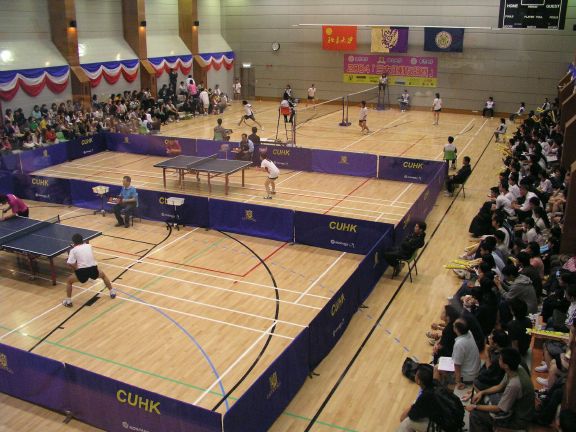 The facilities of Chinese University of Hong Kong.
Racketlon.com was, a minute ago, reached by the news that a Racketlon tournament will be held in Hong Kong, China, next week (20-21 May).

The Chairman of the newly (27 April) founded "Racketlon Federation of Hong Kong, China (RFHK)", Mr Chi-ming Chan reports:

"The RFHK will assist The Chinese University of Hong Kong to organise Racketlon Championships for the University staff and students on 20th and 21st May 2006 at the University Sports Centre where 60 players are expected to enjoy their first Racketlon match."

China has also entered the upcoming World Championships in Belgium two weeks later, with a team called "Hong Kong, China". And, also for the first time, there will be Chinese players in the Elite Classes; In the Men's Elite it is chairman Chan himself, who has taken the courageous step up to the Elite after having lost -9 (tt:15-21, ba:21-15, sq:21-13, te:4-21) to Austrian Armin Schwartz in the second round of the Amateur Class in Vienna half a year ago.
The Ladies' Elite will see Lim Chee Amy Chan taking on the best European players. She is a former 10 times Hong Kong Badminton Champion in Ladies' Singles and a former Commonwealth Champion in Mixed Doubles. She has also been playing division 2 squash in Hong Kong and is a recreational player in the remaining two sports. Chairman Chang describes her target for Belgium as " participation and enjoyment"...

An earlier Racketlon.com article pointed out Malaysia as the expected winner of the race to become the first Asian country to organise a Racketlon tournament. But this news should mean that China wins the race by three weeks. If nothing unexpected happens... (these are exciting times for racketlon!)

/H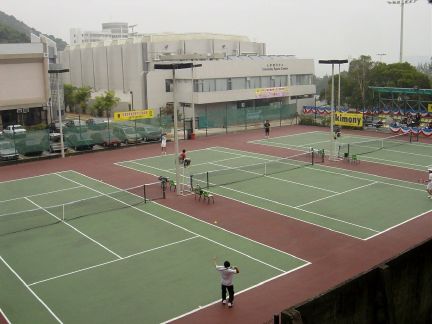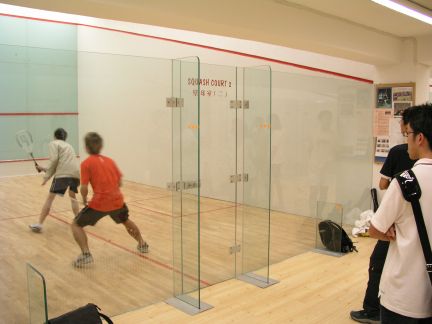 _________________________________